"Some People Only Dream Of Angels. But We Held Him In Our Arms."
This memorial website was created in the memory of our loved baby, Kristopher Verge who was Born in Canada on November 25, 2006 - with a cradle of wings.
He will be loved forever!
We have been given a gift.
18 weeks of Unforgettable Memories to Treasure, for the rest of our Lives.
This website has also been created to help other women, who have lost their child through any means. Please know you are not alone in your grief.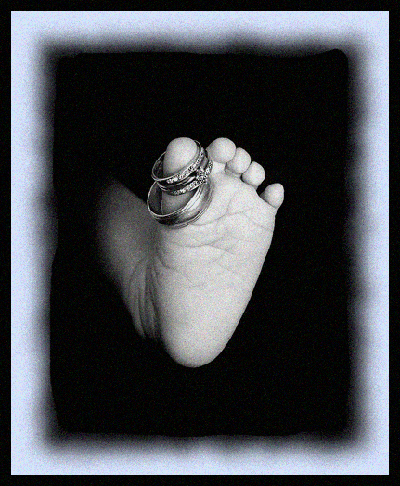 Here is a special place to visit,
My mommy made for me
To show she loved me oh so much,
But had to set me free
Please come here when you miss me,
And know that I will see
Candles in this special place,
flickering in my memory
Don't forget my mommy,
and show you understand
That her heart is broken,
Until she holds me in her arms again

Love,
Kristopher
~In Memory of Our Son and Angel~
~written for kristopher by Terralynn Verge~


Missing…
Terralynn Verge

We are missing someone from our family
Although you may not see
There is a little boy missing
That should be sitting next to me
You can't understand what I am saying
For yours are all at home
You cannot feel the pain I feel
For yours will soon be grown
My son will never be grown to me
He will always be my babe
But I could never forget the child
That isn't here today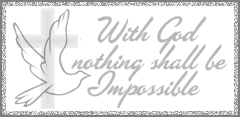 "There are only two ways to live your life: One Is As Though Nothing is a Miracle;
The Other Is As Though Everything Is a Miracle"
-Albert Einstein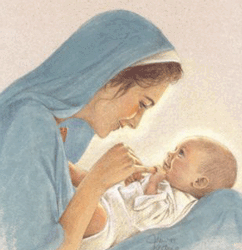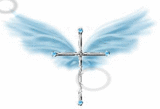 In Honour of Kristopher's 2nd Birthday..




One day a tiny angel,
was placed still in our arms.
We prayed for God to spare our child,
and keep him safe from harm.

But God had other plans for him,
when we met on that cold day.
He planned for me to meet my child,
Then swiftly took him away.

I cried and asked the questions,
no mother ever should.
This mother left to grieve her child,
like only this mother could.

He gifted me his movements,
so tiny, and fragile.
He gifted me his tiny ears,
as I whispered my Good Bye's.
He gifted me small fingers,
To hold as we all cried.
He gifted me the memories of holding him,
After he had died.

He allowed me but a glance of him,
as I layed in tears, and prayed.
He whispered this baby's a gift to you,
but he can no longer stay.

Your life will forever be touched,
by these few moments I have spared.
Please take those few with gratitude,
and remember he'll be here.
Forever by my side, he'll be waiting patiently,
for the day that I will place him back in your arms, For only you will see..

Please know the days you live right now
are only but a test
God chooses special mother's
apart from all the rest
I know that I was choosen to bear this legacy
Of a precious tiny angel
That is still a part of me

Written with Love, Momma

(Terralynn Verge)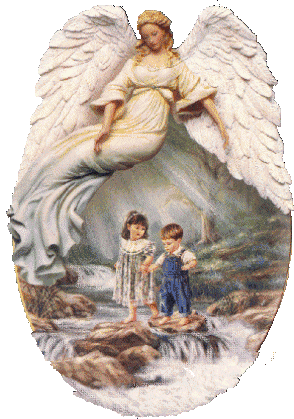 Jesus said,
"Let the little children come to me,
and do not hinder them,
for the kingdom of heaven belongs to such as these."
Matt 19:14.

My child may have been small,
But He just needed time to grow. He may have been with me for only a short time.
But that was not in my control, You see.
Oh, what I would not have given to see Kristopher grow into a man.
But he still is, and always will be my child. My son.
There are no words to describe the emmense love, and extreme loss, I will always feel in my heart for Kristopher.
Fly high with the angels baby boy.
~terralynn verge
Born to be an Angel
How Can I?

How Can I say it's over?
When I'd only just begun
How can I say I give up?
When I have never won
How can I say we'll never?
When it always makes me cry
How can I think it's not meant to be?
When I feel so hurt inside
I dream of one day holding my baby to my breast
I keep on wondering if it's God's plan
Or only just a test
I miss you so much dear one
That will never change
But without another baby to hold
I fear I'll never be the same
My heart it beats to rhythms that long to be fulfilled
I've tried so hard to make this right
But I fear I never will
Pray for us my sweetheart
As you look down on us tonight
I pray you're happy where you are
And keep us in your sight.

Loving you Always,
Kristopher
The Road to Completing our Family has been long and winding..Yet I continue to feel the need to keep on walking it. Through the storms, barriers, brick walls I continue to climb. I persevere..Because my need to hold another child has not been fulfilled. Even though I face many more hurdles..I hurt, I cry, I am..I just wish the world could understand how it feels to be an infertile woman in a fertile world. Pray for us as we continue our journey.

No Mother Ever Should..
~terralynn verge~
At one time you know there was another little boy who briefly touched my life..
I saw him for just a moment... But the love I felt is always there in my heart for him. The child we lost.
Please don't tell me not to cry.
For have you lost a child too??
That is the only way you could feel the pain I live each day with the loss of my unborn child...
He may have been tiny I know... But he was perfect to me...
His fingers, his feet, his perfect ears, his perfect yet broken body,
Will forever be the source of my tears...
Even the strongest of men could not have battled the war of emotion I have fought these past months.
The pain never ends.
The ache, and the longing, for a child that was so swiftly stolen from my life.
The one who is missing from our family pictures hanging on the wall,
So please do not be unkind,
Don't try to tell me how I should feel if you have not gone through the loss of a child…
You cannot understand this unbearable pain in my heart. And I would prefer if you not try...
Do you know how our family celebrates his life
This little child who never came to be
It all feels like a cruel joke to me now
That God would taunt me with this immeasurable love
And then take my child from me..
I will never heal from that trauma. I know it would make You feel better if I could.
But looking down upon my broken little boy..
And the helplessness I felt for my child, who may have suffered, and fought for life.
It is not the way life is supposed to go..
I should die first.. Then my babies..
What a cruel experience I and other mothers have had to endure these past months..
It makes it even crueler to know that behind my back I hear the whispers of people wanting me to forget
To Stop crying and move on..
As if this life I carried and felt move in my womb never existed..
You expect that in 12 short monthes.. I should be over it
I still cannot hold fully the joy of life that I lost at the moment of his birth..I am sorry
But Life has changed for me
Cant you understand..
That you never forget your child..Be it alive or dead..
The love never ends..
He should be here now. His Birthday has arrived. Its official he would definitely be in my arms.
I hope you never have to experience the reality that I have been forced to face.
The reality that my little boy, will never come home to me.
Will never feel the warmth of my touch again,
And will always and forever be the source of my sadness.
I am glad that you cannot understand-
Because no mother ever should.
If You Were With Me Now
Terralynn Verge
(copyright 2008)
I know if you were with me now, you would tell me,
"Don't Be Sad".
That you were blessed to enter this world,
with a loving Mom and Dad.
I know if you were with me now,
you would kiss my cheek tonight.
You'd point towards the darkened sky,
toward the stars so bright.
I know if you were with me now you'd say,
"Thank You Mommy, for holding me as I left this world, and for all those tears for me."
I know if you were with me now,
I would ask for you to stay
To bless me all throughout my life,
and never turn away.
I know if you were with me now,
you'd be so beautiful.
I'd hold you close within my arms,
and never let you go.
I know if you were with me now,
my world would feel complete.
I'd have no memory of your loss,
or of this bitter grief.
I know if you were with me now,
the world would love you too.
And finally understand the love,
I've kept inside my heart for you.
I know if you were with me now,
you'd tell me,
"Please don't grieve!
My life is filled with joy, not tears, I'll wait for you mommy."
When you were here within my arms,
I did not understand,
That forever you'd walk beside me,
holding out your tiny hand.
When you were here within my arms,
I learned so much from you.
You restored my faith, and lifted my soul,
just by letting me love you too.
I know if you were with me now you'd tell me,
"Please be strong!
There is so much Joy you have left to live. Don't think of me as gone."
I know that you're still with me now;
I feel you everyday,
So I look to God, and bear my grief,
because I know that you're ok.
Happy 1st Birthday
~mommy (Terralynn)
One long year has come, and gone, since we lost a precious life.
One small heart stopped beating, as she slept sound through the night.
One proud mother's dreams shattered, in an instant frozen in time.
One sad father left holding his wife, as she cries late into the night.
Two small boys, left wondering why mommy and daddy are sad today.
Two sisters sit in silence, wishing he could have stayed.
We think of you every moment, and tears still fill our eyes.
We wish that you were with us now, and that you had survived.
A normal day to everyone else; they wonder why we grieve.
A special day to the ones, who love you,
It's the day we set you free!
Happy 1st Birthday Our Little Angel Kristopher
We Miss You Always
Kristopher Owen Randolph
November 25th 2006 2:30AM
Angel Baby
A heartbeat falls silent.
Tiny eyes close.
A miniature body
no longer grows.
Mommy is shattered.
Daddy is sad.
Fate has erased
the plans that they had.
Through all of the grief
that leaves their hearts torn,
there's peace in knowing
an angel was born !!
Please View Our Slideshow At the Bottom Of the Page
Our Tiny Angel
Terralynn Verge
I'm Just a tiny angel who flew straight to your arms,
I didn't know how much I'd learn, while sleeping near your heart.
I came to learn a lesson, this I know is true,
For I never knew what love was until I came to you.
You held me so lovingly within your gentle arms,
I didn't know those moments, would surely break your heart.
I felt the warmth around me as you held me tenderly, I felt your tears upon me, when you had to set me free.
I was carried by the angels to God's kingdom far away,
And forever in my mind and heart, your love for me has stayed.
Please don't doubt your love for me or think I do not know,
For wherever in this life you lead me,
I will surely go.
I'm near you as you sleep at night.
I hold you as you cry.
I hear you as you talk to me, and sing me lullabies.
I'm just a tiny angel who flew straight to your arms
And even though you can't see me now…
I'm never very far.
I wrote this for Kristophers Due Date with Love from Mommy..Missing you as Always baby boy..
My Perfect, Silent, Little Boy
~Terralynn Verge
My tears just keep falling.
Long time since he has gone.
I've been told to just get over it.
Pick up, and just move on.
If only they felt this empty void,
Deep within their souls.
Some people, so judgmental,
How could they even know?
How would they feel if it were their child?
Placed silent; in their arms?
The only words spoke softly, "It's a boy"
It was so hard
I hung my head in silence.
I thought that he might cry.
I couldn't give up hope that day,
Even after I was told that he had died .
My perfect, silent, little boy.
So tiny, weak, and small.
I cradled him close to my heart.
Until it was time to let him go.
Tears were streaming down my face, as I passed him on his way.
It didn't dawn on me then, that he wasn't meant to stay.
I thought they would bring him back to me, when I said that I must sleep.
I guess my mind played tricks on me.
It may have been the grief.
So those who presume to know my pain,
Please leave your voices silent.
I know you find it hard to bear.
A mother who is not compliant.
For rules of etiquette do show, that I must just pretend.
That the pain that I am feeling in my heart,
Will someday soon just end .
And one day soon I shall have a child, which you think, will replace.
My perfect, silent, little boy, which I lost back on that day.
Those who have been on this road, I know you understand .
That all this pain in our hearts, will never leave again.
We think of our little angels, each, and everyday.
And although we learn to handle the pain, it never truly goes away.
Just One Week..
Terralynn Verge
Just one week to go my son,
You should be in my arms.
Just one week,
Before the pain opens up this heart.
May 3rd, Should have been your birthday,
But it never came to be.
The love we shared between us lost,
This is such a tragedy.
I think of you with tear filled eyes,
When I think you should be here.
I promise to remember you throughout these coming years.
I know this day will come and go,
And I must travel through the grief.
Think of us my angel,
For again we all shall meet.
I miss you so much baby boy,
I wish you could have stayed.
Forever in my loving arms,
Instead of in your grave.
But if I were asked to walk this road from beginning until end,
I would do it all over just to hold you once again.
Kristopher,
There is not a moment goes by, I don't think of you,
There is not a day goes by a tear doesnt fall for you,
There will never be a time that I could forget you.
Always a part of me, Always Loved, Always Remembered,
Mommy and Daddy
(Terralynn Verge)
Some Special Little Boys Who Miss You..
Our Little Brother
In The Golden Streets Of Heaven
As The Happy Children Play
Gentle Jesus Watches O're them
Caring For them Day to Day
We May Find Comfort Knowing
In Our Fathers Home Above
Our Brother Is happy
In The Sweetness Of his Love
You have the most loving big brothers a person can have..Kaleb talks about you always and how he misses you..I am so glad he got to hear your heart beating and saw your ultrasound pictures to know you really existed..I bet you are fluttering around them in as they play..They Miss you Baby Boy..xo
Our Little Kristopher,
Our Gift From God
Each Life is Indeed A Gift
No Matter How Short
No Matter How Fragile
Each Life Is Indeed A Gift
TO Be Held In Our Hearts Forever
Happy Birthday Kristopher!!
May 3rd 2007- Your Due Date
The Day You Should Have Been In Our Arms

Could Have Been...

Terralynn Verge
I miss the sparkle in your eyes..
I will Never See
I miss the Tall Strong Man..
You will Never be
I miss the joys of childhood..
You will never feel
I miss the memories..
I can no longer steal
There are so many things I miss about you!
I miss the love we could have shared..
till MY LIFE is through.
I miss the bond we have..
That must come to an end
I miss you so much, Kristopher..
Will I ever see you again?
It should be YOU .. Missing ME
I miss all of the things that could have been....
But Will Never BE!!
Missing you my angel
Mommy
There Was A Time
Terralynn Verge
There was a time... before today
You were with me... here to stay
There was a time before this week,
You were mine to hold, and keep.
There was a time in days of old,
I felt you kick, and dance, and roll.
There was a time I felt OK,
Never to think I would see today.
Without your love, to envelop me,
Without your smile, I cannot breath.
There was a time... But that was then...
Now Im left Here to grieve your death.
My Heart is broken, I miss you dear...
There was a time I held you near.
There was a time..
Kristopher
Your Cries Were Never Heard
Terralynn Verge
Your cries were never heard.
Your smiles were never seen.
Your laughter never echoed within these walls.
You came into my arms in silence.
Yet, without any of these things being seen,
Your love was always there...
Surrounding me, and my heart, for eternity...
My son, As you grew within me,
So did a bond between us,
A love that cannot be measured.
Between a mother, and her child.
Your love, was like a beacon that lit my soul.
Your life, was like a new beginning.
You Still Live On In Me!
Instead you cry through my tears...
You smile through my smile...
And your laughter...
It echoes within the walls of my heart.
Yet, Sometimes late at night...
I wish your cries could be heard.
Memories Of You
Terralynn Verge
Today I took a jaunt downstairs to look for summer shoes.
But when I got down there.. instead I thought of you.
For there in that dusty basement, I didn't have a clue. That there were unopened boxes of the gifts I'd bought for you.
I dreamed of your baby bathtub filled with water, and baby charms.
A baby seat I will never get to lay you in from my arms.
I dreamt of wishful thinking.. Of bringing you to me,
And then the pain came back into my heart…
For these dreams that I will never see.
I took a walk down memory lane and saw your bassinet,
Thinking of the moments I looked forward to placing you in it.
But that was yesterday, and instead they're still in boxes on the floor
And in my heart I wished you were here, so I could have gotten more
My heart it aches to hold you.. My mind knows that you're gone..
My soul will never let you go..To hard to just move on.
Love Always Mommy
Image of The Angels
Terralynn Verge
You were made in the image of the angels,
and all that was good up above.
A precious little star in the dark night,
Made with God's care, and with his love.
The day you were born he couldnt lose you,
For you were far to beautiful for earth.
He made a home by his side up in heaven,
You were taken by the hand before birth.
You said,
"I must not go and leave my Mommy!"
God said ,
"There is something that I must let you see.
Can You See that light shining down upon your mother?
She has a part of you for all eternity.
She will soon be in heaven here with you,
Come now lets go prepare her home.
For when the time comes for her to see you again,
She will realize that she was never left alone."
Written by
Terralynn Verge
For Kristopher and all Of Our Little Angels In Heaven
Missing…
Terralynn Verge
We are missing someone from our family
Although you may not see
There is a little boy missing
That should be sitting next to me
You can't understand what I am saying
For yours are all at home
You cannot feel the pain I feel
For yours will soon be grown
My son will never be grown to me
He will always be my babe
But I could never forget the child
That isn't here today
My Little Boy…
Terralynn Verge
My little boy, my pride and joy,
Dwelling up above.
It seems so long, since I was able to give you all my love.
The time went fast,
And here we are 4 months since you were born.
But even now, though I don't cry,
My heart will always mourn.
It mourns the child you would have been.
The one I know you'd be.
Playing with your brothers,
part of our family.
Nothing will ever bring you back.
No way to forget that day.
Your time was short… My time is long…
Missing you each day…
My Prayer
Terralynn Verge
Keep my baby safe today; I know he's in your arms.
Let the angels kiss his head, and keep him safe from harm.
Tell him that I love him still, and I'm never far away.
Let him know Ill be there soon; we will meet again that day.
Let him hear me sing to him; lullabies so sweet.
Let him be here with me, the nights I cannot sleep.
Give me signs that he's OK as I walk this life alone.
Give me strength to carry on until you call me home.
Remembering you..
Kristopher
Is it difficult for me to remember those few moments you were with me?
Do tears still fill my eyes?
As I think about the positive pregnancy test, the tears of joy, and the morning sickness, which made me happy because I knew it meant you were with me alive, and safe.
Do I still feel pain as I look at your first ultrasound picture? Where we saw your heart beating strong, and instantly fell in love with you?
Do I flashback to happier days?
When Kaleb was able to hear your heart beating through the doppler, and realized there was indeed a little life in mommys tummy?
Your first movements made me smile and rub my tummy.
Did you hear me when we had our conversations late at night? Or did you just feel a gentle nudge, as I rubbed my belly playing with you?
So Many Beautiful memories.
Why am I so selfish to want so many more to treasure with you.
You pop into my mind at the most awkward times lately.
The face of a new baby boy being cradled at the mall...
Baby clothes hanging on a rack...
A commercial that brings me to tears...Your Brother's Giggling together..This reminds me that you are missing from us.
And Your baby book..
which still lies on my dresser surrounded by dust.
I had to put it away today to shield myself from the knowledge that its pages will never be finished
You make me smile,
You make me cry,
You have brought me so much joy,
And my life has been wracked with the pain of losing you.
My son, my little boy, my love
You are a brother too!
Did you even know that yet?
Your big brother Kaleb cries for you too.
It breaks my heart that you were not able to see how very loved you are my precious boy.
We miss you so much, all of our hearts have been broken.
Your big brother Kaleb, broke down crying yesterday.
We were just driving down the road.
He told me, "Mommy I miss Kristopher!"
What should I tell him for you?
He is just a child himself,
unable to grasp the complicated aspects of death.
Do I tell him you are still in his heart?
Do I tell him you loved him too?
Do I tell him we will all be reunited someday?
Because this is what came to mind as I hugged him through his tears.
Should I tell him that mommy misses you too...
That even I am not aware of why these things happen.
Even I, Mommy, do not have any answers to the difficult question of WHY?
Am I not a good mother who loves her children, and protects them come what may?
Yet, I cannot shield them from this catostrophic experience we have had with loving and losing you.
I can just love them too.
And reassure them that you are still with us..
Silently, wiping their tears as they cry for you.
Loving them as they love you.
You are brothers, an amazing bond, that will never be broken
Even with death!
Mommy will always love her little boys.
And it breaks my heart to have one missing from my life.
There is an emptiness in my heart that will never be filled.
A Kristopher shaped hole forever etched there for life.
I thought of you again today
But that is nothing new
I Will think of you everyday
Untill my life is through
Always loving you,
Mommy
The Loss of My Child
Terralynn Verge
The loss of My child
Left a hole in my heart
A pain that wont leave
While we're apart
The loss of My child
Cannot be explained
I felt dead inside
Things were never the same
I wake up, carry on,
Live day to day
Try to pick up the pieces
Since he's been taken away
He grew in my body
He lives on in my soul
The love that I feel for him
No one could know
His time may have been short
But it was time spent as one
The Love of a Mother
And her Unborn Son
So take all your advice
And leave it unsaid
I know you mean well
I know what you've read
But the loss of my child
Cannot be explained
Unless you held a child in your arms
That you wished back again
Written In Memory of Kristopher
and all The Moms of Little Angels
In Heaven
Daddy
Terralynn Verge
You know I am your baby
Although I dwell above
I am held in the arms of angels
And protected by His love
I watch you as your sleeping
I kiss your weary head
I wrap my wings around you
And I am with you once again
Despite all you've read Daddy
There is a heaven up above
And in the fields of heaven
To the angels is where I run
They guide me as you would do
They hold me when I cry
They kiss me and they hug me
And they sing me lullabies
Jesus has a rocking chair
And there is where I sleep
Wrapped in a blanket of pure love
Until again we meet
I miss you so much Daddy
I wish that we could play
And you could watch me giggle
I wish I could have stayed
I know you watch over mommy
And wipe away her tears
I know you won't forget me
Throughout The Coming years
I walk beside you all day long
I watch you work most days
I giggle at the fun you have with my brothers
But it's ok
Don't worry I know you love me
And I know if I were there
You'd do the same for your baby boy
And wipe away my tears
I'll always be there with you
Although you may not know
Though heaven is my playground now
I'll always miss you so
Love Kristopher
Your Little Boy in Heaven Is With You Today
If You Wish to Donate Funds In Kristopher's Memory..
Our Charity of Choice is the March Of Dimes.
To View Each Of Our Son's Bands on the March Of Dimes Site.
The Links Are Below.
Make The Premature Birth Epidemic A Part Of History.
We donated shortly after we lost Kristopher.
We Plan to Continue to donate on Each of Kristopher's Anniversarys.
Kristopher's Link to Donation Band
Bands For Our Other Preemie Boys
http://www.marchofdimes.com/prematurity/b.asp?band_id=35289
http://www.marchofdimes.com/prematurity/b.asp?band_id=35293
Visit Some Other Beautiful Angels
www.gabbygraceraymer.com
http://inmemoryofmicahcorrinking.com/
ttp://www.daniel-annabeth.memory-of.com/
http://luca-troncoso.memory-of.com/
http://patrickjayclark.memory-of.com/
http://vanessa-barnai.memory-of.com/
http://heavens-angel-nevaeh.memory-of.com/
http://vanessa-lane.memory-of.com/
http://kayleeroseconlon.memory-of.com/
http://finlay-acton.memory-of.com/
http://lucasowenblankenship.memory-of.com/
http://caleb-brook.memory-of.com/
http://dylan-lee-cromptom.memory-of.com/
http://aaron-and-ethan.memory-of.com/
http://amyah-lambkins.memory-of.com/
http://daekaris-light.memory-of.com/
http://kelsey-briggs.memory-of.com/
http://joshua-blakeway.memory-of.com/
http://jace-means.memory-of.com/
http://olivia-young.memory-of.com/
http://www.babiesonline.com/babies/m/mckenzie2000/
http://max-haywood.memory-of.com/
http://emelou-busch.memory-of.com/
http://sarah-piercey.memory-of.com/
http://kyan-alltop.memory-of.com/
http://baby-declan-forever.piczo.com/
http://ariannahs-cloud.tripod.com/
http://hannah-kirchner.memory-of.com/
http://www.siobhan-bryantmillar.memory-of.com/
http://kinsey-and-kylee-sullivan.memory-of.com/
http://julia-ann-corliss.memory-of.com/
http://emalee-rain-galamore.memory-of.com/
http://addison-short.memory-of.com/
http://matthew-beeler.memory-of.com/
http://hendryxaustynragle.memory-of.com/
This graphic was a present from Joshua Blakeway's
Mommy.... Kristopher says Thank You..xo
To all of those Who have Been Touched By
Angels...
Feel Free To email Me with your Baby's Webpage To Add To Kristopher's Site
Thank you Sarah..Josh's Mommy
This Website Has Been
Made For The Love Of Kristopher
Kristopher
"Mommy Held Your Hand,
for Just a Little While,
But I Will Hold You In My Heart Forever."



PLEASE LIGHT A CANDLE IN MEMORY OF OUR ANGEL KRISTOPHER


An Angel Never Dies
(unknown)
Don't let them say I wasn't born,
that something stopped my heart.
I felt each tender squeeze you gave,
I loved you from the start.
Although my body you cannot hold,
it doesn't mean I'm gone,
This world was not worthy of me;
God chose that I move on.
I know the pain that drowns your soul,
what you are forced to face,
You have my word, I'll fill your arms,
someday we will embrace.
You'll hear that it wasn't "meant to be,
God doesn't make mistakes",
But that won't soften your worst blow,
or make your heart not ache.
I'm watching over all you do,
another child you'll bear,
Believe me when I say to you,
that I am always there.
There'll come a time, I promise you,
when you will hold my hand,
Stroke my face, and kiss my lips,
and then you'll understand.
Although I've never breathed your air,
or gazed into your eyes,
That doesn't mean I never "was";
an angel never dies.
KRISTOPHER'S STORY-
AN ANGEL IS BORN


Kristopher is forever loved, and never to be forgotten, while his mommy walks this earth without him.

He died at approximately 18 weeks gestational, when his heart unexpectedly stopped beating . I found out during a normal checkup.
It was confirmed when I saw his lifeless little body during an ultrasound an hour later.

My doctor checked my cervix. I had complained of mild cramping that day, and he didn't see any dilation, or signs of anything wrong.
He measured my stomach, which was measuring where is was supposed to be. So I contributed my fears to pregnancy jitters, as my other two sons were premature, and I was nervous it was happening again.

But then the unthinkable happened to us.
I have never cried such tears of emmense loss in my life, and hope never to again.
There is no feeling that can compare to a loss of your child.
Your hopes and dreams, lie in the tiny heartbeat that beats within you, just 5 weeks after you concieve your child.

The horror and emmense shock I felt when those horrible words were spoken.
"It seems your baby's heart has stopped beating, Im Sorry.
There is nothing we can do."

First I screamed out with the shear grief. Than my mind went into a state of complete shock, for the rest of the next few horrifying days.
How could he be gone? I thought
I just felt him move!!
We had an ultrasound at 7 weeks, everything was fine.
I had just heard his heartbeat at the doctor's office about a week previous.

I thought getting over this would be an easier process, than what I have gone through.
I figured a few weeks, and I will be myself again.
It was just the beginning of a very difficult journey of healing.

I recieved a call the day after my checkup from my doctor asking what I wanted to do ??
Did I want to let my baby come to me naturally ? (Which could take weeks)
Or should we induce the labour?? I was so torn.
I remember that night sleeping and holding on to my stomach and rubbing it talking to him.
I knew he was still in there close to my heart. Even if his heart was no longer beating. How was I supposed to let go?

I decided I was walking around like a tomb for my unborn child, that I would want this to end. He had to be put to rest.
The torment, and the pain, were unbearable.

I didn't want him to leave me.
But, I could not go on with people coming up to me, and asking when I was due .
It tore my heart out when I was asked, and theirs I am sure when I responded,
"My baby has died!!"

I looked all of full term on this baby, as he was my third child.
After 2 years of infertility drugs, and emotional rollercoasters, our prayers had been answered.
I wanted this baby so much !

I kept thinking why is this happening to us?
It must be all a bad dream !
I am going to wake up, and he will be alive again !

I went to the hospital on November 24th 2006.
The nurses looked at me solemnly, and said they had been expecting me.
I smiled a false smile when they asked how I was.

And then, the shock wore off long enough for me to collapse on the bed.
As if I had lost my strength, and the legs from under me .
And a wave of grief made me cry out in pain.
Like someone was stabbing me in the chest.
I could not breath !!
I could not make him leave my body, if he wasnt ready!!
How could I do this to my child !!

What if he is alive, and they made a mistake?

The nurse kindly touched my shoulder, and told me how sorry she was. They checked my blood pressure. It was through the roof, and she contributed it to the shock, and emotional turmoil I was experiencing.

I calmed down, and began the journey of labouring for a dead child .
The pain was worse than giving birth to my second son. Who was born at 7lb 8oz at 35 weeks.
I had to endure it, without a glimmer of hope, of holding my baby, and rocking him to sleep alive.
For he would be born asleep.
Never to cry, or know the grief that was overtaking me in those moments



(Kristopher's Birth Announcement)
Created by Portraits By Dana

Seven hours of intense labour, and many tears later.
An Angel Named Kristopher Owen Randolph was born, into his mommys world, with tiny hands, and feet that walked all over my heart.

I was amazed how a life so tiny, without the cherub face you expect from a full term baby, had pulled on my heartstrings and touched my soul.
God knows how I loved that child and always will!!
God knows how I ache to hold him in my arms again, and tell him how much he is loved!!

But our angel knows.
He knows we think of him every moment of our lives, and envision him here with us come April, when he should have been cradled in my arms.

Four weeks later I went for my post partum checkup with empty arms and an aching heart.

I walked in and all the memories flew back. There was the room I had been checked in on that day, that made me break down as I walked past.
Many happy new moms cradled their chubby newborns and I had to turn away with the grief of seeing them alive.
Mine had been taken.

My doctor said that no cause had been found.
Kristopher's development was where it should have been.
He figured he had died shortly after my last visit.
He to was stumped as to why this happened.
We will never know.

We had our son cremated, and bought a baby blue urn fitting for an angel.




We have his ashes sitting in our playroom, so he can see, and play with his brothers in spirit.

Having two little boys already, it is not difficult for me to realize what I have lost as a result of Kristopher's death.
It affects our whole family. Knowing we are missing a son, A brother, a grandchild, a nephew. I can envision Kristopher, through my surviving children.

I sometimes wonder, would he have been like his brothers?
I had a feeling he would have looked a lot like my older son, Kaleb when I was holding him. He had the same build, and I think would have his likeness. Just a mommy's intuition.

I always felt since I found out I was pregnant, that Kaleb, and Kristopher, may have shared the same birthday, April 12th. My due date was May 3rd 2007. But both surviving boys, were 5 and 8 weeks, premature. Both I began labour at 32 weeks. So there is no way to know definitively, when I would have held our little boy in my arms.

One thing is certain-We will always love him.
And we are missing a son.
I see him as my beautiful little boy, full of life, and love. Waiting for his mommy in heaven.


I hope my story has touched your life, as it has impacted mine.

Or maybe helped you, knowing you are not alone. I have been there with you, I am walking through the Grief of Kristopher's loss each day. I am here to help if you need someone to talk to. Talking about our babies is what helps us through their loss.

I hope if you are led to this page because of your loss.
You keep in mind that our angels are playing together in heaven.
They will fill our arms again when we get there!!


My Little Boy
(unknown)

Your little boy cries too much
My little boy makes no sound
Your little boy sleeps warm in his crib
Mine lies cold in the ground


Your little boy woke up today
My little boy never will
Your little boy laughs and plays
My little boy lies still


Your little boy makes you proud
But just as proud am I
Cause while your little boy will learn to walk
My little boy can FLY



"There have never been feet that were to tiny,
to make a large imprint on a
Mother's Soul"
- Terralynn Verge






"Losing our child,
will never be something we "get over".
It will be something we learn to live with.
Surviving, with the knowledge,
that he will be waiting for us-
when we go home."
-Terralynn Verge


(unknown)

You can shed tears that he is gone,
Or you can smile because he lived.


You can close your eyes, and pray that he comes back,
Or you can open your eyes, and see all that he left.


Your heart can be empty, because you can't see him,
Or you can be full of the love that you shared.


You can turn your back on tomorrow, and live yesterday,
Or you can be happy for tomorrow, because of yesterday.


You can remember him, and only that he is gone,
Or you can cherish his memory,and let it live on.


You can cry and close your mind, be empty and turn back, Or you can do what he would want: Smile, open your eyes, Love and go on.


My Precious Baby I will Go On ...
Because this is what,
you would want me to do,
With your memory close to my heart.
You have touched my life, and so many others, after me.
Love Always,
Mommy

Daddy:

It must be very difficult
To be a man in grief,
Since "men don't cry" and "men are strong"
No tears can bring relief.

It must be very difficult
To stand up to the test
And field calls, and visitors
So she can get some rest.

They always ask if she's all right
And what she's going through,
But seldom take his hand and ask,
"My friend, but how are you?"

He hears her crying in the night
And thinks his heart will break.
He dries her tears and comforts her,
But "stays strong" for her sake.

It must be very difficult
To start each day anew
And try to be so very brave--
He lost his baby too.

(Eileen Knight Hagemeister)



ANd God Said
(unknown)

I said, "God I hurt"
And God said, "I know"


I said, "God, I cry alot"
And God said, "That's why I gave you
tears."


I said, "Life is so hard!"
And God said, "That's why I gave you
loved ones"


I said, "But my loved one died!!"
And God said, "So did mine!!"


I said, "It's such a great loss!!"
And God said, "I saw mine nailed to a
cross!!"


I said, "But your loved one lives!!"
And God said, "So does yours!!"


I said, "Where is He now?"
And God said, "My Son is by my side, and
Your Son is in my arms!!"

Be Safe In God's Arms,
Kristopher
Till Mommy Holds you Again!




Nov 25th 2006 2:30 AM
Lost but not Forgotten,
18 weeks Gestational





My Heart Breaks Each Day I Have to Live Without
Our Little Boy, Kristopher




He will always be a very important member of our family
Even though he is not with us on earth
He is always with us in my dreams,
and will always live on in my heart,
And my memories.
But With Faith, I Know We Will Hold Each Other
Again
And what a day that will be!!




Kristopher Says,
"Ask My Mom How She Is"
(unknown)

My Mom, she tells a lot of lies,
She never did before
But from now until she dies,
She'll tell a whole lot more.

Ask my Mom how she is
And because she can't explain,
She will tell a little lie
because she can't describe the pain.

Ask my Mom how she is,
She'll say"I'm alright."
If that's the truth, then tell me,
why does she cry each night ?

Ask my Mom how she is
She seems to cope so well,
She didn't have a choice you see,
Nor the strength to yell.

Ask my Mom how she is,
"I'm fine, I'm well, I'm coping."
For God's sake Mom, just tell the truth,
Just say your heart is broken

She'll love me all her life
I loved her all of mine.
But if you ask her how she is,
She'll lie and say she's fine.

I am here in Heaven
I cannot hug from here.
If she lies to you don't listen
Hug her and hold her near.

On the day we meet again,
We'll smile and I'll be bold.
I'll say,
"You're lucky to get in here, Mom,
With all the lies you told!"




This letter was written by Kristopher's Mommy, after a dream...
He came alive in my arms as a gorgeous chubby baby, and smiled at me ..1 week after his death to the day. I believe he wanted Mommy to know he was ok, and he is still with me. I woke up from the dream in tears.
And wrote the following letter in the middle of the night, so I could express my feelings while they were still vivid in my mind.

Kristopher:

I believe you are in a better place and you are still with me in my dreams.

I dreamt of you last night!
Carrying you through the hospital. You were a big chubby baby, smiling at me.
You were so bueatiful.
I believe, you wanted me to know that you are still here.
That helps me, knowing you are with me.

It has only been a week.
It is amazing how someone so tiny, could cause so much joy and pain, in such a short period of time.

I feel like I have known you forever.
Before I ever got to hold you in my arms.
Maybe, it is because you are a part of me.
Born from my very soul!

I know life will get better.
We have to have dark times in life, to appreciate what is good.
You my little one, have given your mommy the most precious gift for Christmas.

I needed you, to show me how precious life is.
How nothing else but holding you, and loving you matters.
How nothing, but being a family matters.

Our family loved you, before we knew of you.
I loved you, before you were concieved.
It was all worth it, because of that one gift you gave me.
And All I was able to give you back,
Was my heart!!

Love Always Sweet Baby,
Mommy


What Makes a Mother
I thought of you and closed my eyes
And prayed to God today.
I asked what makes a Mother
And I know I heard him say.
A Mother has a baby
This we know is true.
But God can you be a Mother
When your baby's not with you?
Yes, you can He replied
With confidence in His voice
I give many women babies
When they leave is not their choice.
Some I send for a lifetime
And others for a day.
And some I send to feel your womb
But there's no need to stay
I just don't understand this, God
I want my baby here
He took a breath and cleared His throat
And then I saw a tear.
I wish I could show you
What your child is doing today.
If you could see your child smile
With other children and say
"We go to earth to learn our lessons
Of love and life and fear.
My Mommy loved me oh so much
I got to come straight here.
I feel so lucky to have a Mom
Who had so much love for me
I learned my lesson very quickly
My mommy set me free.
I miss my Mommy oh so much
But I visit her each day.
When she goes to sleep
On her pillow's where I lay.
I stroke her hair and kiss her cheek
And whisper in her ear.
Mommy don't be sad today
I'm your baby and I'm here."
So you see my dear sweet one
Your children are ok
Your babies are here in My home
And this is where they'll stay.
They'll wait for you with Me
Until your lesson is through.
And on the day that you come home
They'll be at the gates for you.
So now you see what makes a Mother
It's the feeling in your heart.
It's the love you had so much of
Right from the very start.
Through some on earth may not realize you're a Mother, Until their time is done.
They'll be up here with Me one day
And they'll know you're the best one
(Unknown)
MEMORIES
If we could have a lifetime wish
A dream that would come true,
We'd pray to God with all our hearts
For yesterday and You.
A thousand words can't bring you back
We know because we've tried...
Neither will a thousand tears
We know because we've cried...
You left behind our broken hearts
And happy memories too...
But we never wanted memories
We only wanted You.
(Unknown)
An Angel In the
Book Of Life
Wrote Down My
Baby's Birth
And Whispered as
She Closed the Book
"Too Beautiful For Earth"
"His Tiny Feet Go Before Us....
To Show Us the Way Home"
Always loved, Never to be forgotten.
Our Hearts Are Broken, But Our Hope Lives on
We Will Hold You Again In Heaven
Kristopher Owen Randolph Verge
November 25th 2006, 2:30am
Weight: 64 gm
Height: 6.5 inches
The Chain
WE LITTLE KNEW THAT MORNING
THAT GOD WAS GOING TO CALL YOUR NAME
IN LIFE WE LOVED YOU DEARLY
IN DEATH WE DO THE SAME
IT BROKE OUR HEARTS TO LOSE YOU
YOU DID NOT GO ALONE
FOR PART OF US WENT WITH YOU
THE DAY GOD CALLED YOU HOME
YOU LEFT US PEACEFUL MEMORIES
YOUR LOVE IS STILL OUR GUIDE
AND THOUGH WE CANNOT SEE YOU
YOU ARE ALWAYS AT OUR SIDE
OUR FAMILY CHAIN IS BROKEN
AND NOTHING SEEMS THE SAME
BUT AS GOD CALLS US ONE BY ONE
THE CHAIN WILL LINK AGAIN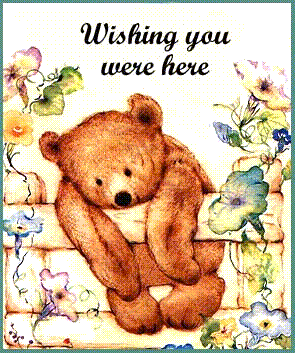 Thank You to the following Sites, and visitors, who kindly have offered their gorgeous graphics to Angel Mom and Dads. They help us heal by creating our places of rememberance for our precious babies:




This award was Given to Our Site by Jan
with Angel Reflections.. Thank You



Links To Resources That May Help You Heal
~My Forever Child ~
Create Personalized Jewellery For your Baby
With Their Names and Bithstones




Other Helpful sites

http://www.pregnancylossribbons.com/index.htm

Offer Info and Merchandise




Alana's Mom has made a beautiful site
where she makes and sells memory boxes In memory of Alana..Funds from Boxes Go to Buy more supplies to donate boxes to hospitals.

http://www.alanasmom.infernohost.net/remember.htm




Remembering Our Babies..
Offering Information and Merchandise for PAIL

http://www.october15th.com/




Email Kristopher's Mommy
I will always answer, as soon as I can.





Just Because

Just Because time has passed
doesn't mean that all is fine.
My sadness, and my grief
Hasn't diminished with time.

Just Because I am smiling
doesn't mean that I'm not down.
I cry for my little boy
when no one is around.

You ask me how I'm feeling,
but do you really want to know?
The moment I try telling you
You say you have to go

How can I tell you,
what it's been like for me
I am haunted, I am broken
By things that you don't see

You ask me how I'm holding up,
but do you really care?
The second I try to speak my heart;
You start squirming in your chair.

Everyone avoids me now,
because they don't know what to say
They tell me I'll be there for you,
then turn and walk away.

Call me if you need me,
that's what everybody said,
But how can I call you and scream
into the phone,
My God, my child is dead?

No one will let me
say the words that I need to say
Why does a mother's grief
scare everyone away?

I am tired of pretending
as my heart pounds in my chest,
I say things to make you comfortable,
but my soul finds no rest.

How can I tell you things
that are too sad to be told,
of the helplessness of holding a child
who in your arms grows cold?

You cannot imagine
what it was like for me that day
to place a final kiss upon that cheek,
and have to turn and walk away.

If you really love me,
and I believe you do,
if you really want to help me,
here is what I need from you.

Sit down beside me,
reach out and take my hand,
Say "My friend, I've come to listen,
I want to understand."

Just hold my hand and listen
that's all you need to do,
And if by chance I shed a tear,
it's all right if you do to.

I swear that I'll remember
till the day I'm very old,
the friend who sat and held my hand
and let me bare my soul.

-unknown
Thank You For Visiting Kristopher's Site
It gives Kristopher's Mommy Such Peace To See Him Remembered..
I created his site as a journal for him with love to let out my grief. And also to share my experience to offer other women some comfort at the loss of their children..Or who are going through infertility as well..The outside world cannot understand how our children have left their footsteps on our hearts for eternity..xo..Terralynn
"Joy shared is twice the joy;
Sorrow shared is half the sorrow."
~Swedish Proverb~
"Who better to so softly bind up the wound of another, than he who has suffered the wound himself?"
~Thomas Jefferson~